HANDWRITTEN JAMEY JASTA LYRICS (PRE-ORDER FOR NOV. 2023)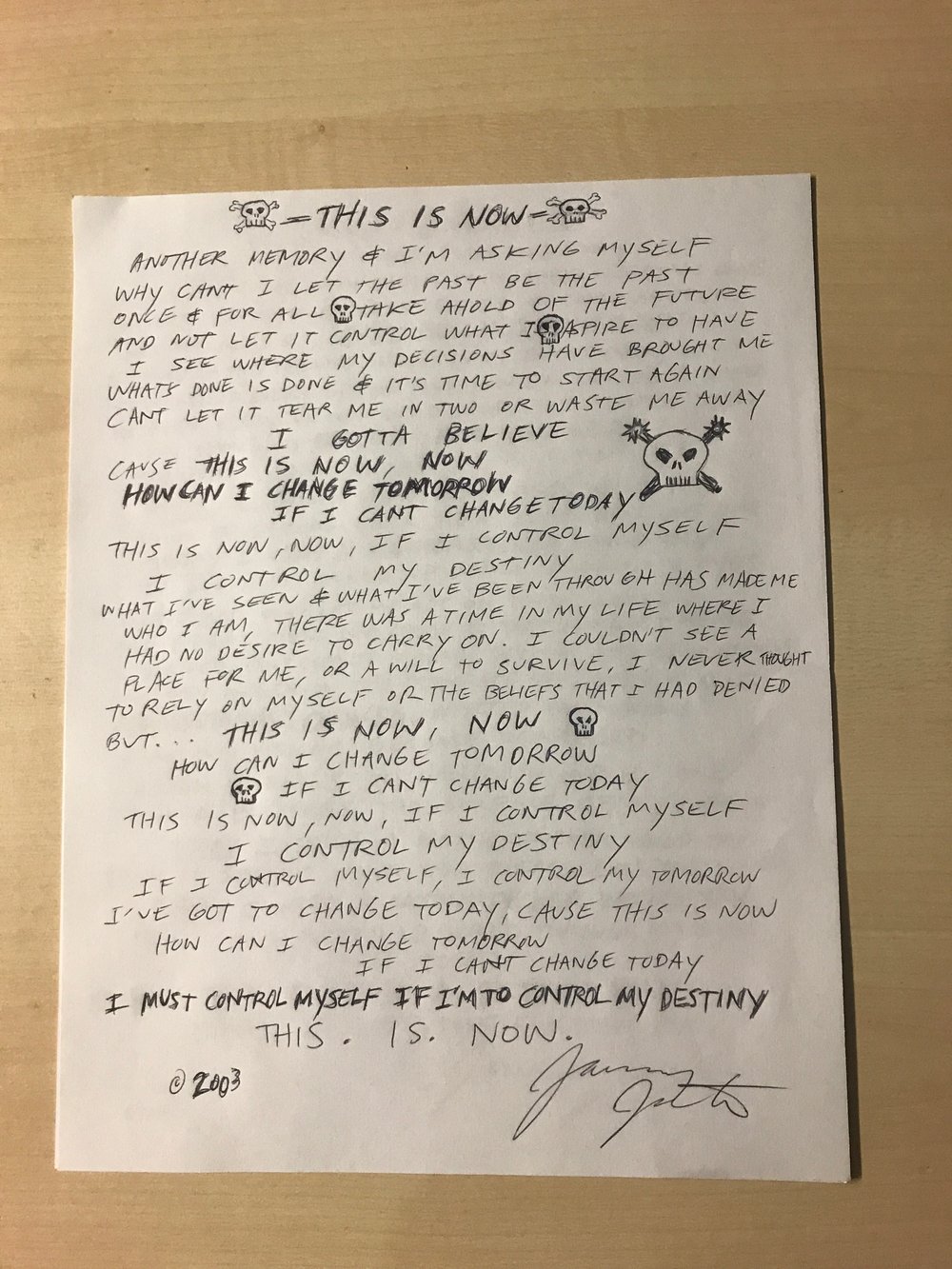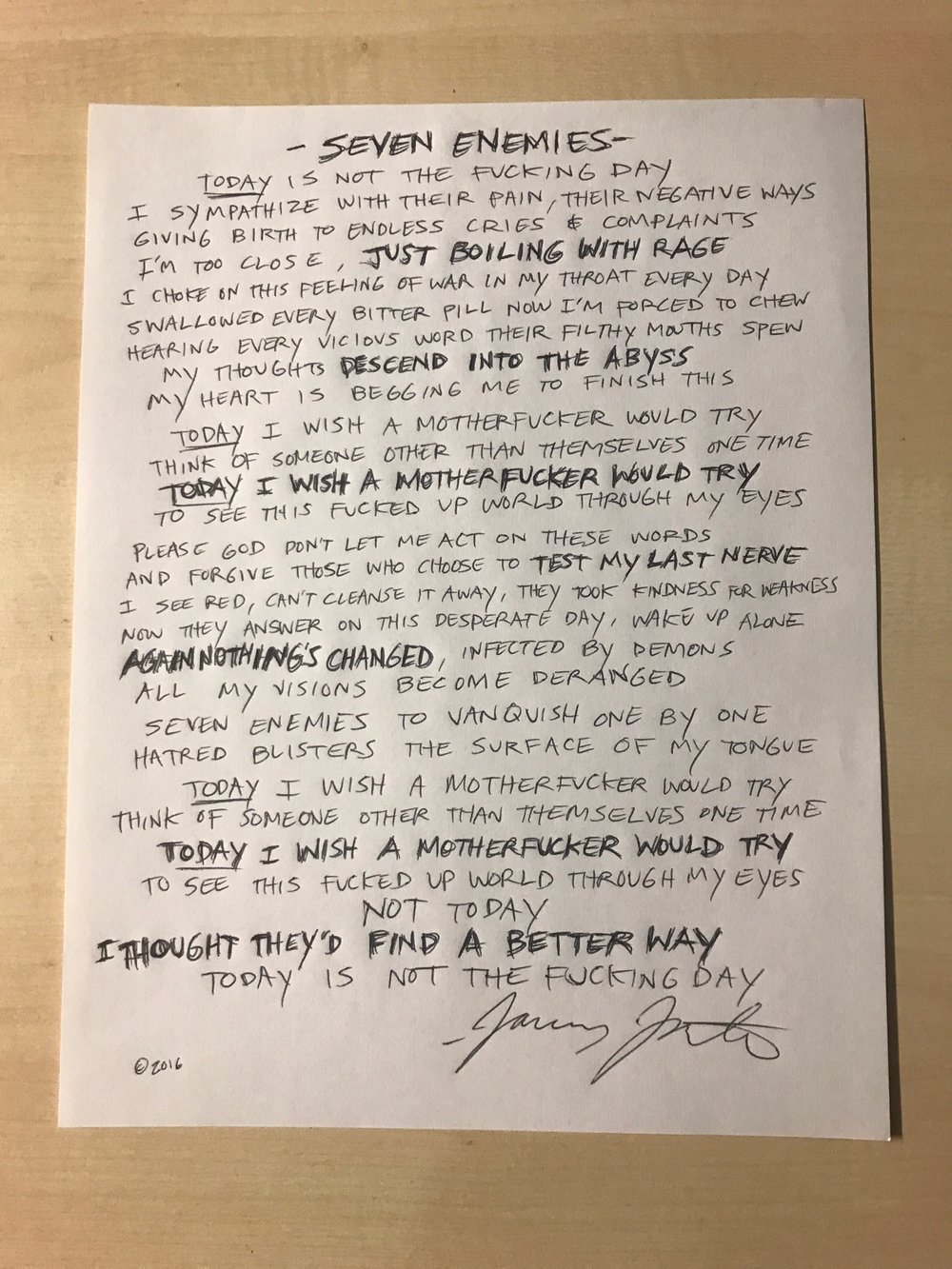 READ CAREFULLY, DO NOT PAY $300+ ON EBAY, DEPOP ETC.
DO NOT LAMINATE THESE LYRICS!!! THEY ARE WRITTEN WITH BIODEGRADABLE INK. ONLY FRAME BEHIND GLASS AND KEEP OUT OF THE SUN.
ANY QUESTIONS EMAIL - [email protected]
THESE WILL NOT SHIP UNTIL MID/LATE NOV. 2023.
AGAIN READ CAREFULLY! DO NOT ORDER THINGS AND PAY $ WITHOUT READING. These will not ship until the Middle/late of NOV. 2023 No two are alike, Some of THESE may have small inconsistencies or mistakes. No returns/exchanges. ALLOW 2-4 WEEKS FOR DELIVERY IN THE USA, 6-8 WEEKS OUTSIDE OF THE USA.